BODY CAMERAS: Do their pictures mean a thousand words?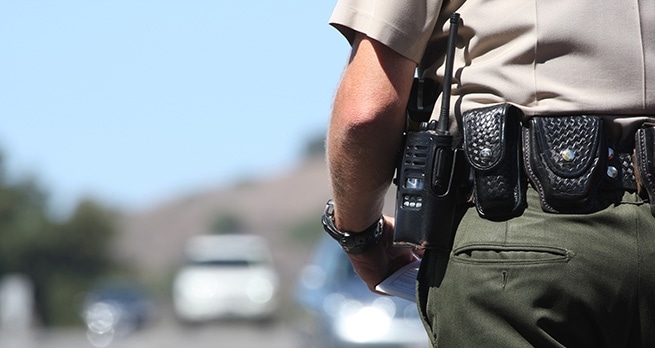 We've all seen news stories involving police shootings. Sometimes those stories feature video taken by spectators, security cameras, or the cameras built into the dashboards of police cars. But, in the future, most video of police encounters will come from BWCs – body worn cameras on the officers' chest.
Here at Isaac Wiles, we often represent cities and counties that are sued for alleged excessive force by law enforcement officers. What we've seen over and over again is that videos typically vindicate police accounts of what happened. That doesn't mean police are always right but it does mean that, most times, cameras catch police doing their job correctly.
The use of BWCs will raise a wide range of legal issues. The first relates to privacy — both the privacy of the officer and the privacy of the people the officer encounters on the beat. Because of the nature of BWCs, they are different than cruiser cameras. For example, a police car doesn't go inside a private home during a domestic violence or prowler call. A police officer wearing a BWC does. The images captured in a private home — imagine the homeowners who heard a prowler greeting the officer in their underwear. That would all be captured on the BWC.
Another concern is the graphic nature of crime scenes and the sensitive accounts of crime victims. These things would all be routinely captured on BWCs.
Then there is the legal issues of retaining the footage and releasing it to members of the news media or to the public. Under current law, the videos of BWC are collected and stored by police agencies and retained as part of the agency's records retention schedule. For more about those forms, click here. Storing a lot of video adds to data costs and makes it difficult to find what a requester may be asking for. Currently, most police agencies archive and save 911 calls, cruiser cams, building security footage and other electronic records for some period of time. A recent decision in the 12th District Court of Appeals has led some people to suggest that cruiser cam videos are not releasable to the public but the case may be limited to the facts that brought it to the court. It is also just one district in Ohio, which means other districts (or the Ohio Supreme Court) may rule differently.
For now, BWC footage is likely a public record under the law. That could change in upcoming court decisions. But, since policy is set by elected state lawmakers, the best result would be for the General Assembly to add to state law a set of rules that would make these issues more clear.